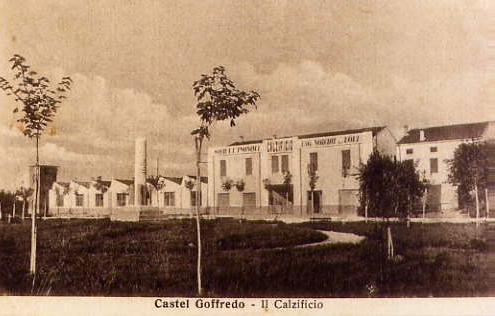 "Italy was the largest producer of stockings in the world. However, over the years, competition from emerging countries has become stronger and there are really few companies that can still produce in Italy, mainly concentrated in the production districts (District No. 6 Castel Goffredo – Textile – Hosiery) of the province of Mantua and Brescia. The company Boggiani Renato srl is located exactly in District No. 6, and the productive history of the territory dates back to 1925 when the first NO.E.MI stocking factory opened in Castel Goffredo, which initially produced cotton stockings and later silk ones; its closure, at the end of the 1950s, gave rise to the district with the birth of a myriad of small businesses
"
.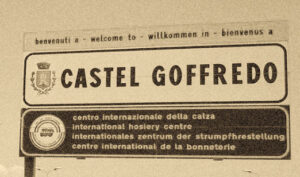 BOGGIANI RENATO SRL was born more than 40 years ago in Castel Goffredo, a city in the province of Mantua known as the "international center of hosiery." The presence in this industrial district has given BOGGIANI RENATO SRL the opportunity to become a point of reference in specific assistance to hosiery manufacturers.
In 1981 OFFICINA GAMMA was founded, a small mechanical workshop based in Castel Goffredo, which exclusively dedicated itself to technical assistance of UNION SPECIAL sewing machines and Takatori machines.

 
1988 DITTA BOGGIANI RENATO was founded and changed its headquarters, moving to a space just over 50 square meters, where it expanded its perspectives by adding some machine tools to meet the continuous demand for spare parts production

.
During this period, the owner became a "PRACTICAL TEACHER for assembly and sewing technicians," taking part in a training project organized by the Calza Services Center aimed at preparing specialized technicians who can find employment within hosiery factories. In collaboration with other local business owners, he took part in the drafting of one of the textbooks used in this training course.
In 1996, DITTA BOGGIANI RENATO achieved a new goal, a new independent headquarters, where it could once again expand its fleet of machine tools and increase its staff with specialized technicians in the sector, starting to undertake small revisions on TAKATORI and pantyhose revision machines.
In 1998 DITTA BOGGIANI RENATO expanded by doubling its working spaces and began to define its identity in the sector.

 
In 2009 the son FRANCESCO joined the business, coming from technical studies. He decided together with his father to consolidate the activity dedicated to the mechanical engineering sector, integrating numerically controlled machines to the current fleet of machines and thus increasing the company's production capacity.
In 2012, BOGGIANI RENATO became an SRL and the daughter Alice joined the business. After some years of activity as a freelancer, she decided to undertake a new adventure and follow the path of the family business. The company spaces became "tight," and they started thinking about something new

.
In 2015 thanks to the ITMA2015 edition, the company took a new impulse, moving towards new perspectives.

Also, in this year, the new and current headquarters in Via Pitentino was inaugurated, where BOGGIANI RENATO SRL carries out technical assistance activities for hosiery, mechanical engineering and textile machinery, establishing itself thanks to innovations and patented solutions.

BOGGIANI RENATO SRL cares about the environment, and the new headquarters is the result of an architectural study and design that allows for considerable energy savings thanks to adequate insulation and innovative heating/cooling systems used. 

In 2018, BOGGIANI RENATO SRL is not only a guarantee of quality for the pantyhose sector, but thanks to new equipment and machinery, it expands its fields of application; in fact, it is able to respond to the needs of mechanical companies that require third-party processing. Thanks to the technical office, it has the possibility to develop projects and create unique machines, specifically designed for the needs of the customer.

Respect for the environment has always been a topic of interest for the company. In the same year, it completed the project aimed at energy savings, installing a system for the production of renewable energy sources. The owner, always sharing and supporting the principles of corporate respect, has chosen to support the environment with a small colony of bees, "WITHOUT BEES THERE IS NO LIFE".

Looking to the future has always been a corporate peculiarity, for this reason in 2019, thanks to perseverance and the ever-increasing desire to improve and be able to demonstrate its production capabilities, it achieved MOCA certification, and the mechanical sector is able to dedicate itself to the requests of the food industry, with the production of mechanical parts and the study, prototyping, and subsequent realization of production lines. In the same year, it participated in a prevention campaign, in favor of the health of its employees. On the HEALTH CAMPER, a mobile multi-specialty clinic with specialist doctors, employees who wanted to, could undergo some diagnostic/preventive tests for the protection of their health, completely free of charge

.
In 2021 it celebrates 40 years of work, professional growth, reflections, overcome obstacles, achieved milestones, and consolidated successes, always looking to a new goal to achieve!