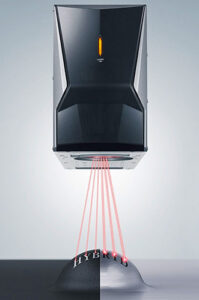 Laser marking allows for the identification, coding, or simply the definition of a product's manufacturer.
Laser marking solutions are applied in various fields. As a new service in 2021, we offer the exclusive option to mark products for third parties.
Laser marking is carried out exclusively within our premises, in order to protect the commercial privacy of our clients.
The high precision of laser marking allows for clear and legible marking of patterns, letters, and geometric shapes. Laser marking ensures consistent results.
Laser marking is permanent and resistant to wear, heat, and acid.
Our laser technology features interesting characteristics:
QUALITY, POWER AND PRECISION
Allows for high-quality and high-speed laser marking on a wide range of products, meeting the needs of any type of industry, from light marking on plastic to higher-power marking on metal. Thanks to the laser beam control on 3 axes, changes in character shape are eliminated.
HYBRID LASER
The marker is equipped with a laser oscillator that combines the characteristics of YVO4 and fiber lasers.

EXTENDED WORKING AREA
It is possible to perform high-precision laser marking on an area of 330 mm × 330 mm; even at the edges of the area, perfectly focused marking and high-precision cutting can be achieved.