BOGGIANI RENATO SRL offers a service for producing articles in series or prototypes using 3D printing.
3D printing is carried out inside our headquarters to protect the commercial privacy of our clients.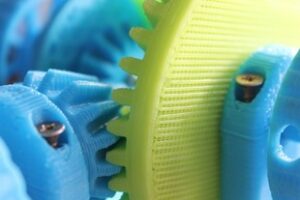 It is a process for creating solid three-dimensional objects from a digital file by layering materials. Each layer can be seen as a horizontal cross-section of the final object. 3D printing allows for the production of complex shapes using less material than traditional production methods.
The material commonly used for 3D printing is called plastic, but typically, a plastic material called ABS (acrylonitrile butadiene styrene) is used in filaments wound on a coil. This material is used for its hardness and resistance, and it is perfect for 3D printing because it is solid at room temperature and melts at just over 100°C.
WHEN TO CHOOSE BOGGIANI RENATO SRL's 3D PRINTING
When you want to REDUCE COSTS AND TIME in the project phase. For example, if you need to create a model for injection molding, 3D printing can save thousands of euros by avoiding a mold that would have to be discarded because modifying it would be more expensive than starting from scratch. Printing a prototype takes less time than producing a metal mold;
When you need to HANDLE COMPLEX SHAPES, sometimes the shape of the objects to be produced is very particular, such as jewelry or design articles;
When you want to REALIZE YOUR IDEAS AND PROJECTS, materializing an idea with traditional methods can be very complex, especially due to the budget required. Traditional techniques such as machining, injection molds, etc. can be expensive, sometimes too expensive for an idea that is still being tested and defined. With 3D PRINTING, it is possible to produce the object at low cost to test whether the idea works and get an idea of the problems, but above all, it can be done in a very short time compared to traditional techniques. Having a prototype in hand allows you to be more determined and confident, increasing the chances of bringing the final project to life.