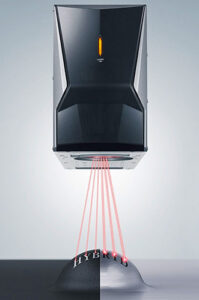 Professional laser marking enables us to identify a product and codify it, or even define its producer. 
Laser markings have varied applications; as a new service for 2021 we offer the exclusive possibility of laser marking products for third companies. 
Laser marking execution takes place in our headquarters, to grant a better commercial privacy for our clients. 
Our high precision laser marking gives life to very detailed letters, patterns or geometric shapes, with uniform and professional results.
Laser marking is permanent and resistant to heat, acid, and has long lasting durability.
Our laser technology is characterized by the following features: 
QUALITY, POWER AND PRECISION
It allows high quality laser marking, and high speed over a wide product range, satisfying many industry branches needs from a light marking on plastic, to a more powerful metal workmanship. Thanks to the outstanding 3-axes laser ray control, it corrects characters shape and eventual changes. 
HYBRID LASER
The laser-oscillator marker is where the YVO4 laser features are all gathered, along with the fiber lasers. 

EXTENDED WORKING AREA
It is possible to execute a laser marking in high precision on a  330 mm × 330 mm area. A top-precision cut and a perfectly focused work is also possible on the outer sides of the working area.