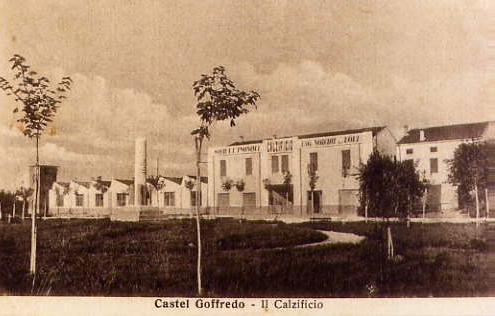 "Italy has been the biggest socks producer in the world, however throughout the years the competition of emerging countries has become stronger, and fewer are the companies still able to produce in Italy. These businesses are mainly located in theMantova and Brescia productive districts (District N.6 Castel Goffredo – Textile – Hosiery).

Boggiani Renato srl Company is exactly located in the Productive District N.6. The industrial history of the area goes back to 1925 when CalzificioNoemi, the first hosiery production company was founded. They produced cotton stockings, then implemented with silk hosiery. Its shutdown in the late Fifties gave brith to a myriad of small companies specializing in this product".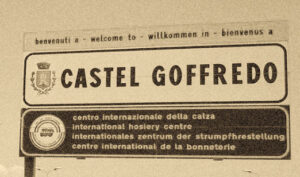 BOGGIANI RENARTO SRL was founded over 40 years ago in Castel Goffredo, city located in northern Mantova area, also known as the "international socks district".   
Being present in this industrial district gave BOGGIANI RENARTO SRL the possibility of becoming a landmark in the technical assistance field, for socks and hosiery companies. 
In 1981 OFFICINA GAMMA was established. A small mechanical workshop based in a warehouse in Castel Goffredo, focused on the exclusive assistance on UNION SPECIAL and Takatori sewing machines.

 
1988 is the year when DITTA BOGGIANI RENATO was born, with new headquarters, as they moved into a 50 square meters area below the founder's house. Here the company was able to expand its perspectives, working on some new technical machinery, encountering the new and growing demand of spare parts production.
In this time period, the founder becomes SPECIALIZED PRACTICE TEACHER for assembling and stitching technicians, taking part to an education project held by Centro Servizi Calza and finalized to the preparation of skilled working force, for socks and hosiery companies.
He also takes part to the redaction of a technical textbook for this specialization course. 
In 1996 DITTA BOGGIANI RENATO crosses a new finish line with new, independent headquarters, where to enlarge its machine fleet and grow its staff, with specialized technicians. He starts with the new activity of small maintenance on TAKATORI and hosiery machines..
In 1998 DITTA BOGGIANI RENATO grows, duplicating its working area and starting to define its own identity in the field.

 
In 2009 FRANCESCO the son of the founder, joins the company. With atechnical studies background, he decides with his father to consolidate themetalworking branch.As a result, numeric control machinery wasintegrated to the machine fleet, upgrading the company's productioncapacity..
In 2012, BOGGIANI RENATO becomes an SRL and daughter Alice also joins the business. After some years experience working as a freelance, she decides to take the chance of joining the family company too. The working space starts becoming"a bit tight", so they start projecting something new.
In 2015 thanks to ITMA2015 trade show the company takes off, towards brand new perspectives.

In this same year the new headquarters in Via Pitentino are inaugurated.Here, on a 3000 square meters area, BOGGIANI RENATO SRL grows again, specializing in technical assistance to socks and hosiery companies ,metalworking and mechanotextile workshop, owning an important position thanks to its industry innovations and the patented creations produced so far.

BOGGIANI RENATO SRL cares about the environment. As a matter of the fact, the new headquarters are the result of a careful constructive engineering, designed for a high energetic saving due to the high level insulation and the innovative heating and cooling devices. 
In 2018, BOGGIANI RENATO SRL is not only a quality seal in the hosiery field, but it also expands its field of application thanks to new machinery and appliances. They can now answer to the most challenging requests of metalworking companies. Thanks to an improved technical department the company is now able to engineer and design unique machines, that are studied and customized according to the client's needs.

Always respectful for the planet, this same year the company accomplishes its energy saving project by installing an implant for the production of renewable energy. To value this environmental respect, the founder chose to help the planet in a small yet precious effort: the creation of a small bee colony, "THERE IS NO LIFE WITHOUT BEES".
We always look to the future and aim to evolve, that's why in 2019 we could reach MOCA certification. Therefore, the metalworking department was able to work for the Food Industry, by producing mechanical parts and developing productive prototypes and production lines.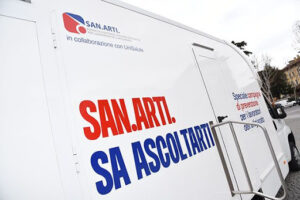 This same year the company takes part to a prevention program in favour of its workers. On the CAMPER DELLA SALUTE (THE HEALTH CAMPER) a mobile polyclinic with dedicated doctors, our staff could be checked-up asa prevention asset to preserve their health.
In 2021 we celebrate our 40th anniversary: 40 years of professional growth, of difficulties overcome, milestones reached, consolidated achievements, with an eye always pointing to the newest goal to reach!